Updated on April 3rd, 2022
The Sennheiser HD 280 Pro may be the ideal headphones for you! We reviewed these headphones to see if they can cut the muster and be added to our own personal list of top headphones and frankly they came in pretty high on the list.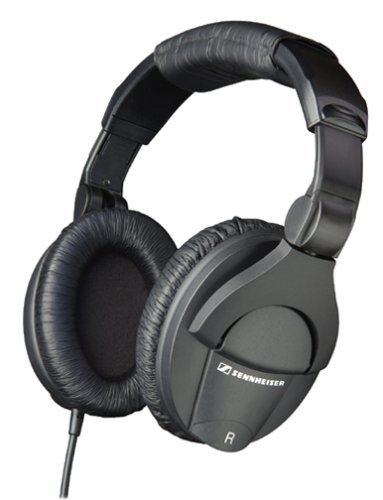 Click Here for Pricing, Pictures and Reviews on Amazon.com
Audiophiles everywhere are always looking for the best headphones. It is like wading through a sea of weeds trying to find the perfect rose. There are so many headphones to choose from and really what is best for one person just may not be what is best for the next.
Listening is as personal as what cologne or perfume you choose.  Listeners have different tastes. Some people like the closed designs while other like open designs. Some are more concerned with the comfort level and others are more concerned with the level of gains.
It can be nearly impossible to please everyone but Sennheiser comes close to doing just that with the Sennheiser HD 280 Pro.
The Details
These are durable headphones that are built with two things in mind, comfort and sound. It is evident right out of the box that they are well worth the investment. They look and feel like lux high end headphones and really they are very moderately priced.
They have deep leatherette ear cups that are really nicely padded with memory foam which keeps down the heat. One of our biggest complaints when we are reviewing headphones or just monitoring is that our ears get sweaty and itchy.
Oddly enough we found out that hot, sweaty ears can actually lead to a yeast infection in the ear so cool breathable memory foam is best when you listen for a living.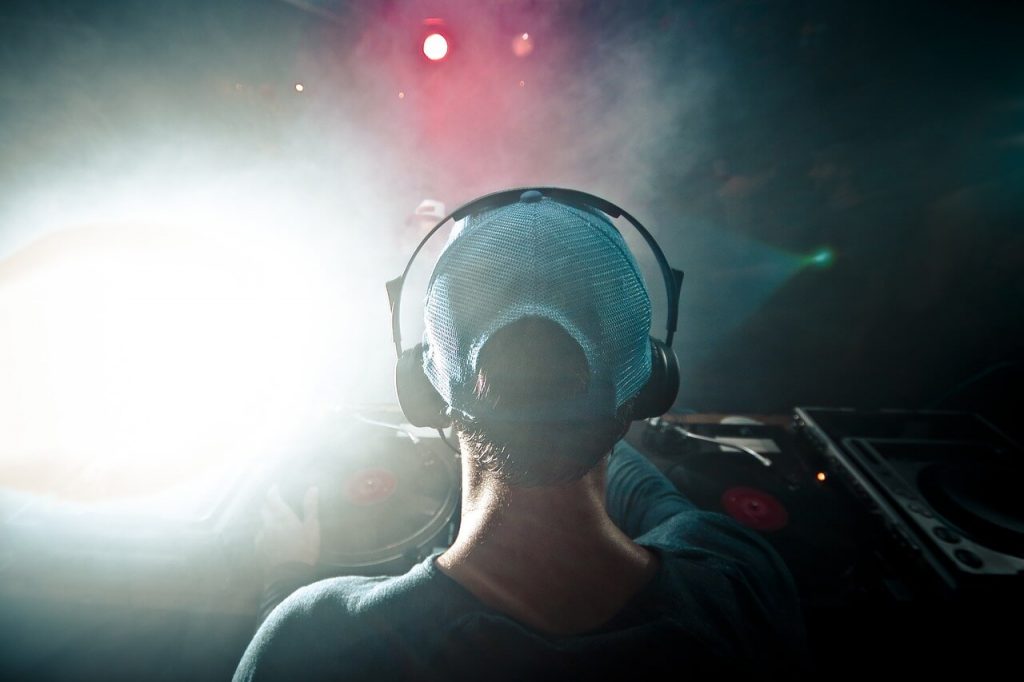 Sennheiser designed these headphones to be super comfortable. Super comfortable means less fatigue from listening which also is an added bonus for the professional listener.
First thing we noticed out of the box was how lightweight these headphones felt. We sort of looked at each other and though uh oh!
You know when something is too lightweight you start to think; they must also be relatively easy to break. Dainty weights usually mean fragile but it did not take us too long to realize that was not the case with these headphones.
The build is pretty durable. After trying them on we did not feel like they would be an issue down the road because of breakage concerns.
Compact
They are lightweight and foldable. The foldability means that they are great to take anywhere. The compact size coupled with the compact weight really hit home with us.
There is nothing better than having foldable headphones with dependable sound handy at all times. The compact nature of these headphones means that you can slip them in our carry on before you board the plane and be good to go.
The Headband
If we could change one thing it would be the durability of the headband. While we did not have any issue with the quality the word on the street is that some people have had some issues with stress fractures in the headband, while this did not impact usability it did seem to annoy them.
During our reviews we have to say that we were not very gentle with these headphones and we folded and unfolded them quite a few times and never saw anything that looked like stress fractures at all but if it is in fact true that the headbands start to crack after continued use Sennheiser should address that.
Of course it could be a user issue. Perhaps the user was not folding them correctly or was trying to jam them closed.
Overall we thought the headband was a great feature. It was durable and comfortable. We also liked that it was easy to adjust without much fuss.
We have reviewed some models where it took a great deal of break in time to get the headband the way we wanted it but we did not experience that with these headphones.
We plopped them on our heads made a few adjustments and were completely happy with the fit. They seemed to fit like a glove on all different head sizes. They never became uncomfortable even after hours of monitoring.
The Cable
We liked the 10-foot cable because it gave us mobility in the studio. We were able to comfortably move around without having to worry about being stuck by 6 feet of cable.
That extra 4 feet can really make a difference when you are busy working and you have to get up every few minutes.
The Ear Cups
These are full back ear cups that seal out the background noise nicely while allowing you to crank up the sound without disturbing anyone nearby. This is an important feature especially if you really like to crank up the sound.
The sealed ear cups do a great job of noise cancelling without having the active whoosh or active noise cancelling headphones.
The Sound
These are meant for professional monitoring, but that does not mean that the average listener will not find them to be an exceptional device. You get the gains that you want, the bass is nice and clear and you get that flat response that is isolated for professional monitoring.
Overall the sound quality is there and you can easily use these headphones for a wide range of applications and find complete satisfaction in the sound.
We did find that the bass was not quite as low as some people like it. The highs may not be quite as high as some people want but we used it with a wide range of genres from rock and roll to classical and we found that it easily represented all genres accurately and we were able to comfortably monitor with confidence.
Sennheiser is well known for their engineering and they did not skip a beat with these headphones. They put the effort in to the design and the electronics and it shows.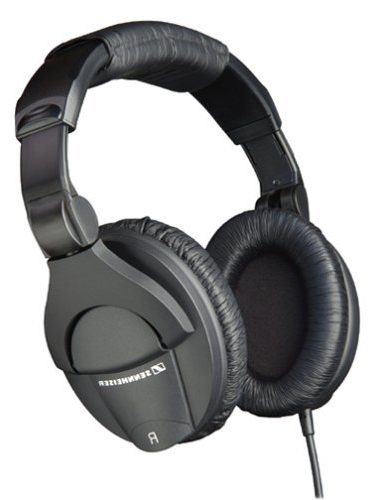 Click Here for Pricing, Pictures and Reviews on Amazon.com
Were they the absolute best we ever heard? No, but they certainly did get the job done nicely. They represented all of our favorite types of music and they did it with gusto.
Leakage
We also were impressed with the lack of sound leakage. These sealed headphones did a great job of not only keeping the background noise out but keeping the sound from the headphones in.
We liked that several of us in the studio could be monitoring on different equipment at the same time without and sound leakage.
We also appreciated the lack of background noise that can sometimes interfere with monitoring. They worked great both ways.
The Best Part
We love that Sennheiser has been able to provide the high end quality without the high end price tag. Of course the cost is relative. For the professional the cost is, well, cheap for the consumer the cost would be considered mid-range.
Overall if you are in need of reliable, studio headphones for monitoring you would be hard pressed to find a better deal or a more reliable pair of headphones. You can easily pay 5 times the amount of what you would pay for these and get similar quality.
They pick up every nuance, they offer clear flat tones that make it easy to catch those issues that you have been missing and they work great on a plane watching a movie.
In other words, these are all around great headphones that are ideal for a wide audience.
Are They Best?
We would like to say that at this price point they are certainly way up there on our list. They perform exactly as we hoped. They are very comfortable with an easy to adjust headband.
The bass may not be "deep enough" if you are truly committed to the bass but for our purposes it was ideal. We were able to get the sound that we wanted with little effort and it worked out great in the studio.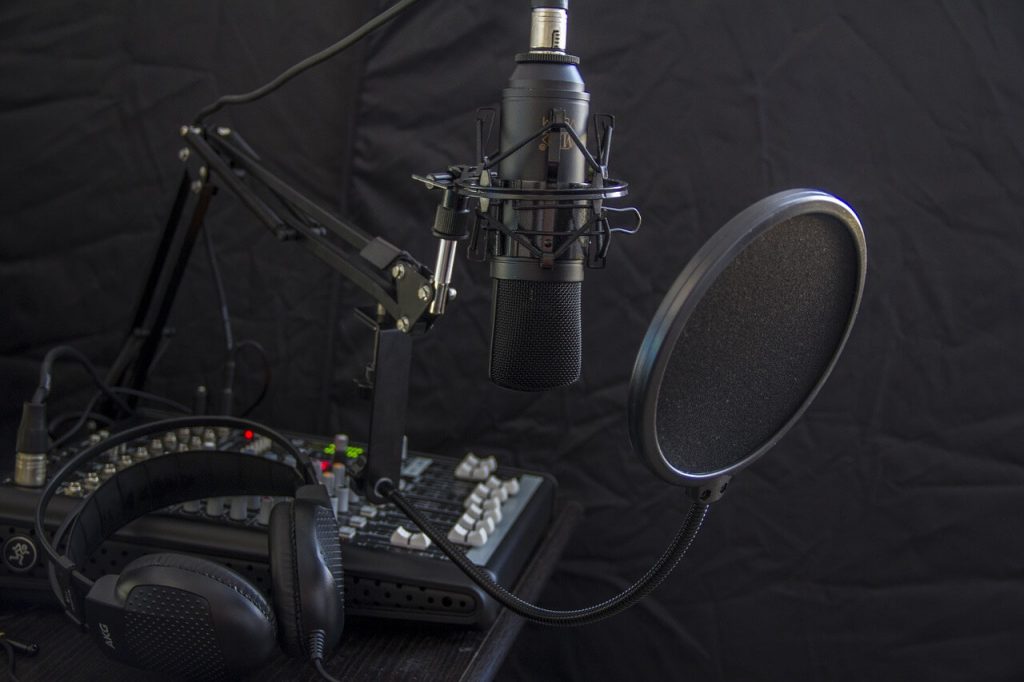 Overall
Here is the real deal with these headphones. They are made for professional use but they work well for just about everybody.
The professional that wants more bass may not be happy with them but the professional that wants that flat response that helps you to pick apart the music will be happy with these.
If you are into music and you are a casual listener these headphones would be an exceptional choice. If you are a pro on a budget, these would be an exceptional choice. If you are a traveling DJ these would be an exceptional choice.
There are plenty of situations where these headphones would be the one choice that you can make without having to worry about dumping a great deal of money into them or sacrificing the sound.
They are overall one of our favorite budget picks that will really meet your needs.  We can highly recommend these headphones for anyone that wants to save money and still get the great listening experience that Sennheiser is famous for.
More to read:
Best Hand Blender in the U.S. That You Must Check Out 2021               Acekool Hand Blender
Best Air Purifier in the U.S. for Better Respiratory Health 2021             Acekool Air Purifier
Best Toaster in the U.S. That Are Worth Buying 2021                                    Acekool Toaster TA1
Best Stand Mixers in the U.S. That Are Selling Like Hot Cakes 2021        Acekool Stand Mixer
Summary
Reviewer
Review Date
Reviewed Item
Author Rating





We hope you love our reviews! For your information, we do earn money from commission in the link in the content! For more information click here!