Updated on April 2nd, 2022
Typically, we focus on reviewing brand new models that are new to market but the Sony MDR 7506 has been around since the early 1990's but still offer a great value.
They are a great pair of inexpensive headphones that are impressive and offer great sound but we wanted to take a closer look to save you the trouble of having to try to figure it out on your own.
These were designed with the professional in mind so a lot of work has gone into both the sound and the comfort.  We have looked at this before a few years ago and were just as impressed with them than as we are now.
We wanted to take another look since we have more experience and have tried out so many other headphones to see if they still could cut the muster.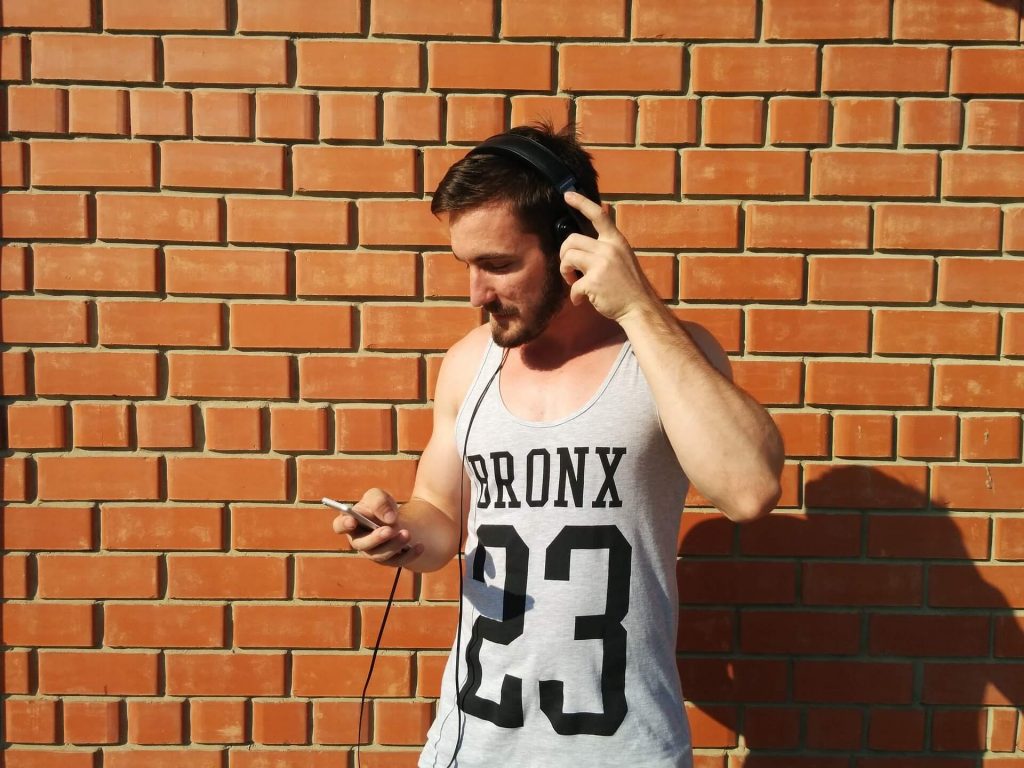 With all the modern technology out there we thought that maybe we would be a bit disappointed with these because they are an older design but, well you have to continue reading to find out more.
The Design
The design on these MDR 7506 is an older design than what you find today and for some people that may be a deal breaker but just because it is an older design does not mean you should discount them.
They have been around for a little while but they offer a great deal of comfort and the technology is still very much on point.  As a matter of fact, you can consider the longevity of this design as a good indicator that they work well and function well.
A lot of times consumers will look at something that has been around a while and think that it must be out of date but the reality is when a giant like Sony keeps a model around for a few years it is actually a good indicator that they have really done something right that they can remain proud of.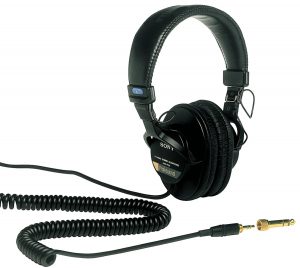 Click Here for Pricing, Pictures and Reviews on Amazon.com
The ear cups are super comfortable and well-padded and they fit nicely on all size heads.
We have noticed with quite a few of the newer models that we have reviewed that the fit is always an issue and requires quite a bit of adjustment to get them to fit right but with the MDR 7506 the adjustment is very simple to get a custom feeling fit.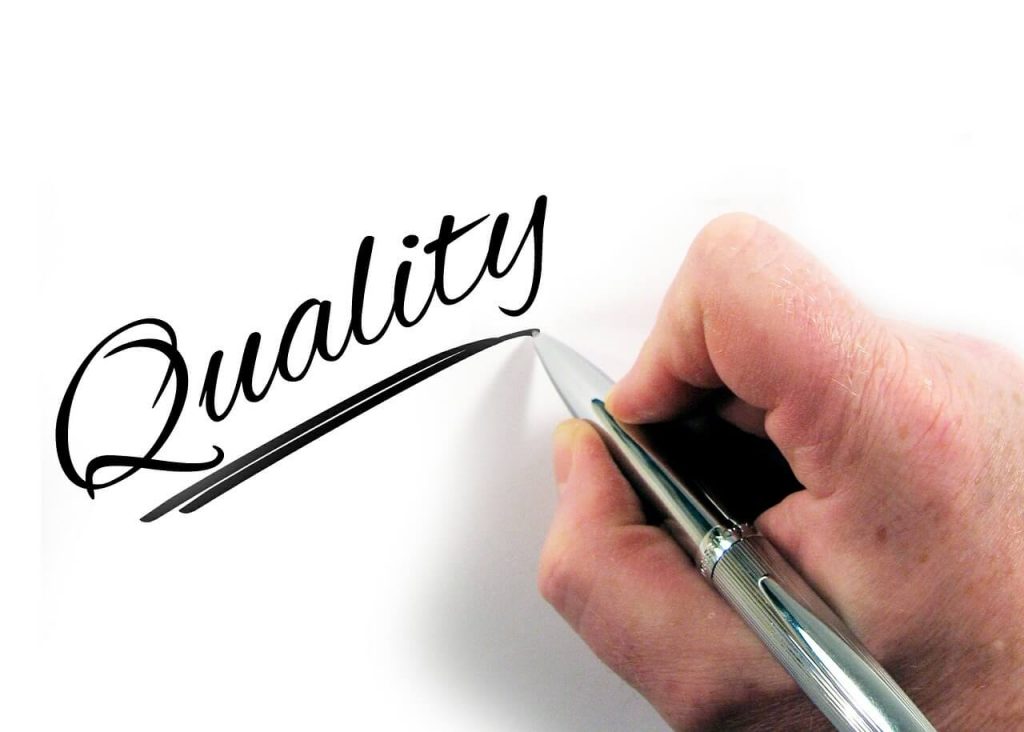 We also wanted to mention because it is important that the ear pads are user replaceable and the cost of replacement is very inexpensive so if the ear pads wear out you simply pop them off and replace them.
We also really liked the simplicity of the design.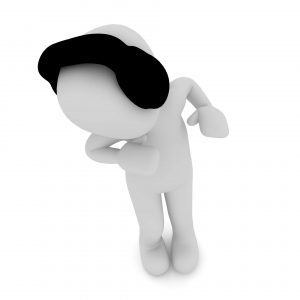 There are not a lot of bells and whistles with these headphones so there is not a lot of stuff that you have to fidget with to get a great sound.
We were impressed with the attention that was paid to the design because we did not feel fatigued after wearing these for a few hours as we do with other headphones in the price range.
As a matter of fact, we found that these headphones really outdid some of our much more expensive equipment.
The coiled cable is long enough but stays nicely out of the way and is durable enough to get tugged on over and over again without any issue. The cable is about 10 feet so it offers a nice range.
They are relatively lightweight and weigh less than many other full size headphones.  The extra-long coiled cable makes these not the best option for mobile use or use on the "run" so to speak.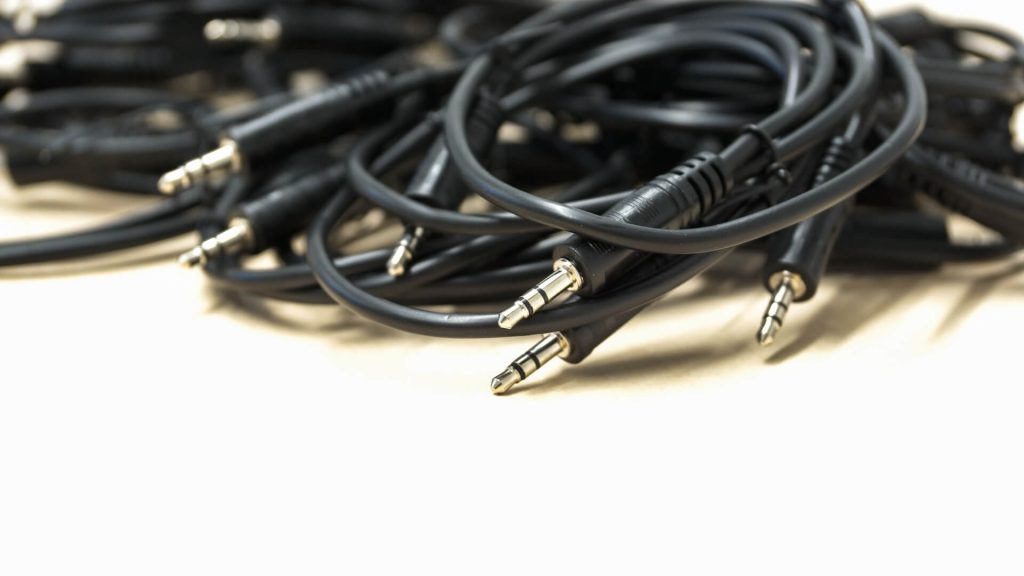 These are not designed for portable type uses like for an MP3 player and to go jogging or exercising. The cable is lengthy and ideal for the studio or home use but it is on the heavy side of things.
Of course a heavy cable is going to be more durable than a thin flimsy cable but you do have to consider that it is impractical for mobile use.
The 3.5mm plug in end is gold plated and a 6.3 mm adapter, also gold plated is also included for pro equipment use.
They are constructed primarily out of plastic with the inner cups being constructed out of metal which helps with the durability.
There have been some reports of the hinges on the ear cups breaking over time but that has happened in only a handful of cases and there may be some user contribution to that, we found that the design of the hinges was sturdy and reliable.
Comfort Features
Since these are an older design you do not find the extra padded cups that you find with the newer styles but they do not clamp on to your head like many of the newer styles do.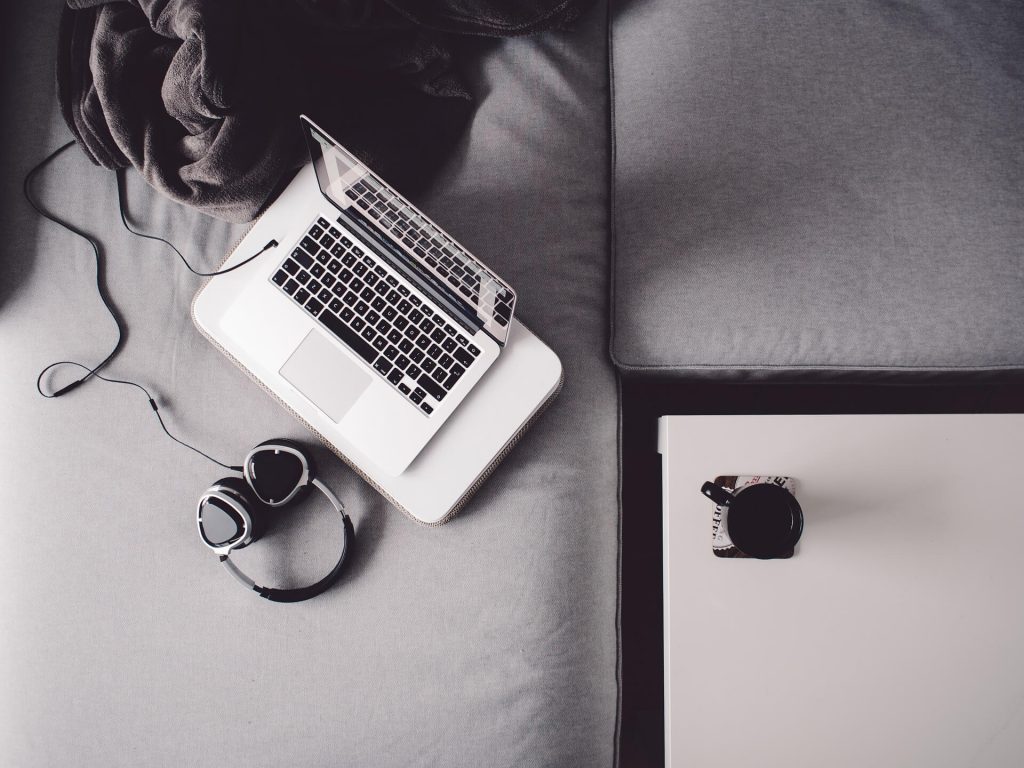 They are very comfortable and offer a low level of fatigue. The closed backs allow for quite a bit of "noise cancelling" properties which is also a nice touch.
They fit well and the headband is cushioned enough to where you are not constantly trying to adjust and move around to make them more comfortable.
The Sound
These headphones have 2 40 mm drivers and they offer a 60ohm rated impedance. They are closed backed with the drivers pointed toward the ear from the back of the cup which gives you a nice roomy or open sound.
The closed back also means that no one around you will have to listen to what you are listening to.
They do a good job of preventing sound leakage.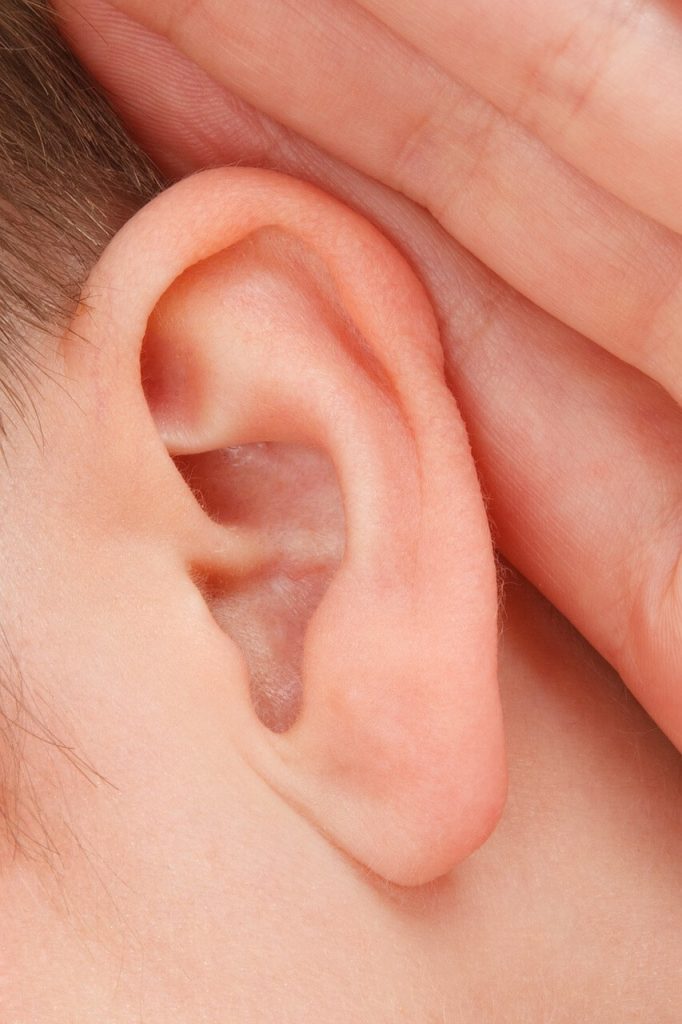 All you have to do is listen to be sold on these headphones. Once you plug up you will understand why Sony has kept these headphones around for over 20 years. They offer a nice open sound without that canny sound you get from closed back headphones.
You do not miss any sound with these headphones. They offer a great deal of balance in all the ranges, the bass is deep without being boom and the treble is right on point in every range. There are no complaints at all about the sound you get out of these headphones.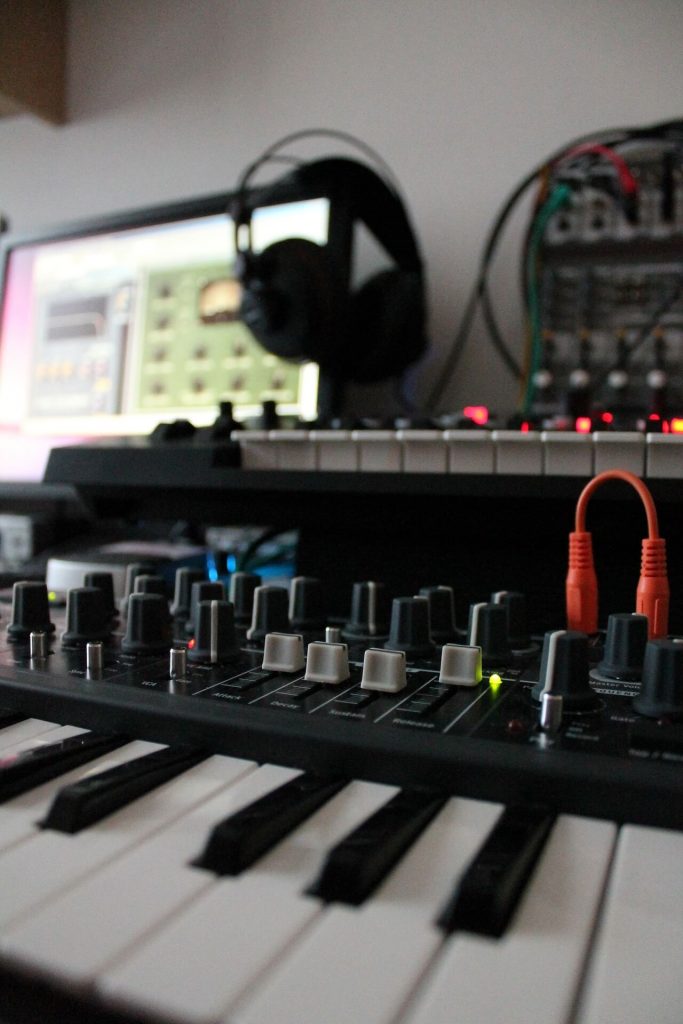 These headphones are ideal for mixing, monitoring and recording. They are reliable every single time and with every genre.  We could not find one thing wrong with the sound or one thing that we thought needed to be changed with the sound.
There is one thing that we thought was a little annoying about the sound. The volume was not high enough. While it was "enough" and it may be that we are just used to newer models that go insanely loud.
Actually the volume is more than loud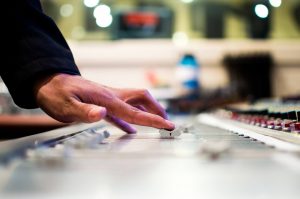 enough for most all listening situations and absolutely loud enough for professional use but we just were amazed that newer models seemed to go even louder.
Of course as professional audiophiles we likely have some hearing damage going on so it is no surprise to us that we need to pump up the volume to new heights to feel like the volume range is loud.
We did like that even at the top of the volume range you did not lose the sound like you can with so many other models. It played on and on and gave you a nice smooth sound through-out the range.
They offer a great sound that is easy to listen to.
Sony has had these headphones out for longer than many of their other models and it is clear to see why. They are a great option at this price point and easily can put the competition to rest. They are not what you would expect at this price point. They perform like higher end models and they deliver exactly what you hope they would.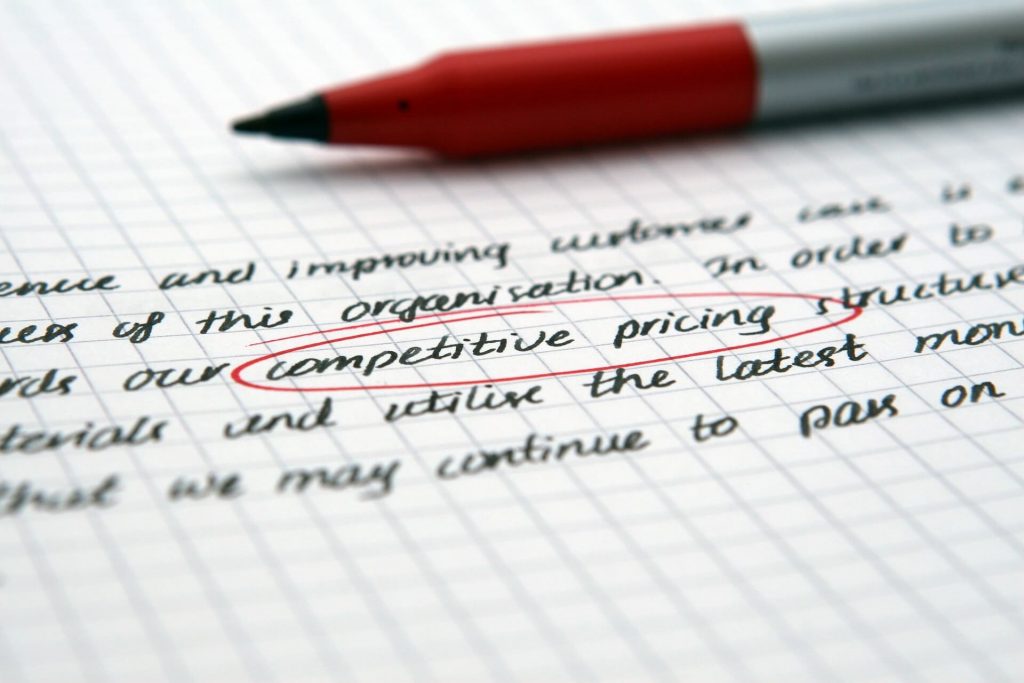 Overall
Frankly this is a great headphone set up. It is no wonder at all why Sony has kept these headphones around for as many years as they have.
They are comfortable, work great, look great (we liked the clearly marked L and R on the ear cups that you can see even in the lowest light) and are durable.
There are not many headphones at this price point that you are going to find that are great for studio use and that are also as comfortable. They are user friendly in that if your ear cups lose a little of their comfort you can replace them yourself at a very low cost.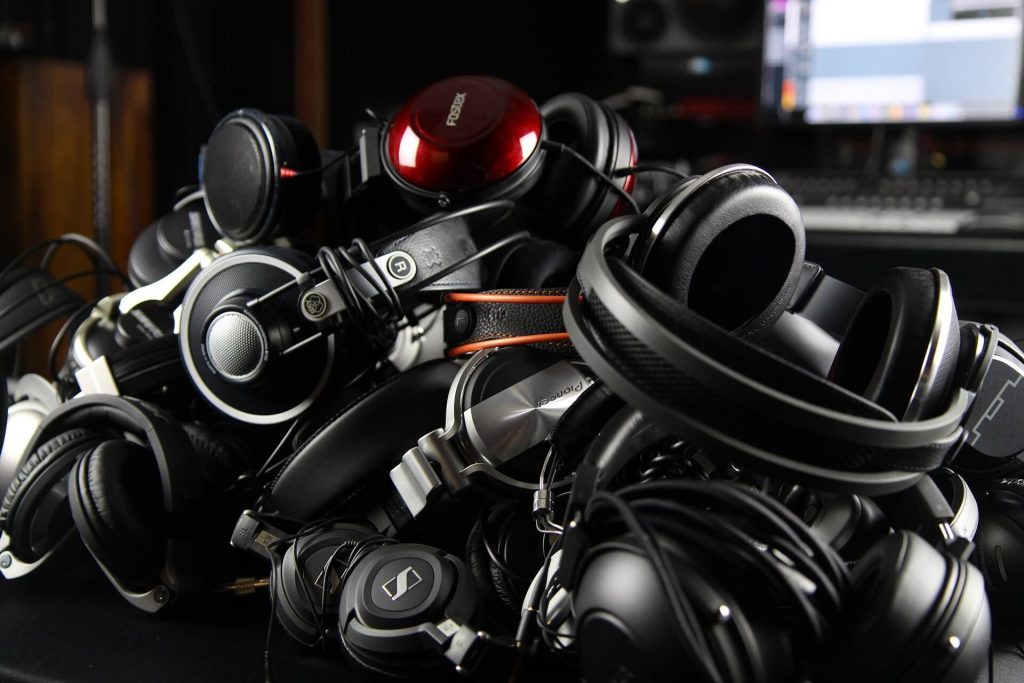 We can see you using these headphones for years to come and get plenty of use out of them. They are an older design but they are a design that has stood the test of time. They offer a lot of value at a low cost which is ideal especially in work situations.
Click Here for Pricing, Pictures and Reviews on Amazon.com
If you are looking for a nicely priced set of headphones this may be the model that will really meet your needs.
Sony is an excellent reliable brand that builds quality equipment and the MDR 7506 is a stellar example of how much dedication they put into their products. This is a reliable option for anyone for both professional and casual listening.
More to read:
Samson SR850 Review 2021- On the Ear Review
Summary
Reviewer
Review Date
Reviewed Item
Author Rating





We hope you love our reviews! For your information, we do earn money from commission in the link in the content! For more information click here!