Updated on September 23rd, 2021
Playing the drums is a lot of fun and very challenging. Practising your drum skill will help you improve reflexes, problem solving skills and it can even help you increase your IQ.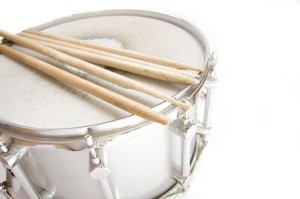 There is a lot of studies to back up these statements take a look at the article "The 10 best things about playing the drums".
However, drumming isn't only fun, just as with anything in life there are certain downsides to it. In this article we will talk about the 7 worst things about playing the drums.
Please note that this article isn't meant to be discouraging in any way!
Breaking Your Sticks
Your drum sticks are likely to break every now and then. However, more experienced drummers who drum very often might experience breaking drum sticks more often than the regular drummers. And you will feel it in your wallet. A good pair of drumsticks is at least a 10 dollars.
Cleaning Your Cymbals
This one might be more true to men than to woman. Men hate cleaning, they are more of the using type and cleaning the cymbals is a very slow and time consuming job(if you do it right). It is sometimes necessary to polish your cymbals up to three times in one cleaning session.
Minding Your Volume
Beginners in the drummer's world often have issues with keeping down their volume. It can be very tempting to hit your drums as hard as possible, it will create sound waves that you can experience throughout your whole body.
However, a good drummer will know the importance of playing with variation in loudness. If you want to play like a pro you have to play adjust to your band members and the area you are playing in.
Noise Complaints
This one is closely related with number 7, however, number 7 is aimed at the way you play in relation to your band and room you play in. The noise complaints won't come from your band or the audience, they will come from your neighbors when you have been practising for hours straight.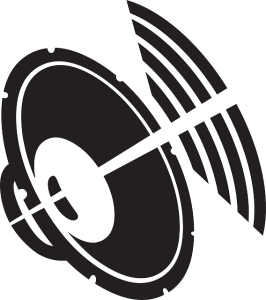 They can't be avoided when you live in a flat or an apartment complex. If you're lucky you live in a stand alone house and you don't have any neighbours close by.
There is a few things you can do to reduce the complaints. One thing you can do is isolating the room with noise cancellingcancelling material, this sounds expensive but you can use egg cartons as a noise cancelling material.
Another thing you can do is put some old towels or blankets in your set, especially in your bass drum this will reduce the sound dramatically. Or you could just practice during the day when everyone is at work instead of practising at 12 o'clock at night!
Spatial Problems
Buying a drum kit is very easy, you can order one online or pick one up at your nearest music store. Placing the drum kit in your home can be a problem however. Drums are large instruments and therefore they take up a lot of space. If you have small rooms it can be difficult to put your drum set somewhere. It will probably be necessary to re-arrange your furnish.
Moving Your Kit
Since your drum kit is big and mounted very well it can be quite a pain in the ass to move your set to wherever you want. You have to disassemble it entirely, then you have to find a way to move it (probably by car).
And while you are doing so you have to be extremely careful, your drum kit can get damaged easily. A way to avoid damaging while moving your set is to buy cases and sleeves, the downside to this is that they're pretty expensive.
The Drummer Jokes
If you have been drumming and playing in a band for a while you have probably heard them all. We're talking about the drummer jokes of course. The drummer is always made fun of. Some of the "best" jokes are:
Q:"How do you tell if the stage is level" A:"The drummer drools from both sides of his mouth"
Q:"How can you tell a drummer is at the door?" A:"The knocking gets faster"
Q:"What's the last thing a drummer says in a band?" A:"Hey guys, why don't we try one of my songs?"
Q:"What do you call someone who hangs around with musicians?" A:"A drummer"
These are just some examples, they can get a lot nastier but we'll save you the tears. People tend to forget that the drummer is the most important musician in a band. The drummer is the backbone of the band and carries a lot of responsibilities. As a drummer you are responsible for the rhythm of entire band.
More to read:
The 10 best things about playing the drums 2021.
We hope you love our reviews! For your information, we do earn money from commission in the link in the content! For more information click here!